Welcome To The "

Institute

Of

Languages

"
The Institute Of Languages was established in 2011. Our Slogan is "Breaking Language Barriers." We are Mumbai / Navi Mumbai's top-ranked Educational Institute with a focus on Foreign Language Training, Spoken English, Advance English, Business English, Corporate grooming, Personality Development, IELTS, TOEFL and advance Technology Courses. We equip you with the essential skills required in today's workplace.
Being in the education industry for the past eight years, our Institute offers specially designed foreign language courses with quality content coupled with a better learning environment. Our trainers mainly concentrate on modern teaching methods and devote themselves to improvising the foreign language speaking ability of every student.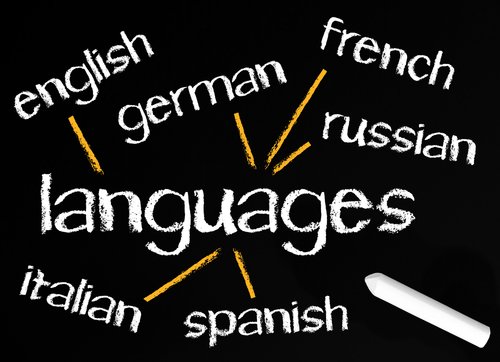 At Institute Of Languages, we are committed to offering the best foreign language course for beginners / Students / Professionals and others. Every session will be delivered by professional trainers who will train you to set a benchmark in language education. It has always been our mission to infuse confidence and freedom to people of all ages and diverse backgrounds.
Even we provide training for English language proficiency tests viz. IELTS (International English Language Testing System) and TOEFL (Test of English as a Foreign Language).
IELTS certificate is one of the most widely accepted proofs when it comes to proving the language ability of a person in educational institutions, by an employer, at immigration, and many other such places. It is designed to test the language ability of people who want to learn or work where English is used.
TOEFL is a test used to measure the English language ability of non-native speakers who wish to enrol in English-speaking universities. Many English-speaking academic and professional institutions accept the test.
We have trained around 1000+ students in various foreign languages viz. German, French, Spanish, Japanese, Mandarin and Spoken English.
Certificate
After the completion of your course, you will receive a Certificate of Achievement. If requested, you or your company may also obtain a Progress Report.
So, How Do I Get Started?
There are many different online lessons and tutorials available, to help you become proficient in the language of your choice, but Institute Of Languages stands out amongst language learning websites, thanks to the vast range of interactive learning opportunities it provides.
Institute Of Languages makes it possible to learn languages from music videos, commercials, news, and inspiring talks.
So, what are you waiting for? Call us today, so that we can help you skyrocket your foreign language proficiency skills.